I recently aquired an amazing condition Roland TD20-SX V-Drum Kit that I'm selling. This is in like NEW condition and comes with a bunch of really nice extras! It's the standard TD20SX Kit, but the extras include a DW9000 double bass drum pedal, Tama 1st Chair hydraulic round throne, Tama 3-legged hi-hat stand, and a Tama snare stand.
Here's the breakdown of everything that comes with the kit:
-Roland TD20X Module
-KD140 14" Mesh Bass Drum
-VH12-SV 12" Silver Hi-Hats
-CY14-SV 14" Silver Crash Cymbals (2 Of Them)
-CY15R-SV 15" Silver Ride Cymbal
-PD125-XS 12" Mesh Snare Drum
-PD125X 12" Mesh Floor Toms (2 Of Them)
-PD105X 10" Mesh Rack Toms (2 Of Them)
-MDS25 Rack Including All Cables, Mounts, Boom Arms, Ball Mount Brackets/Arms, Etc...
EXTRAS
:
-DW 9000 Double Bass Drum Pedal.
-Tama 1st Chair Hydraulic Round Drum Throne.
-Tama 3-Legged Hi-Hat Stand
-Tama Snare Stand
Here's a walkthrough video I took of it: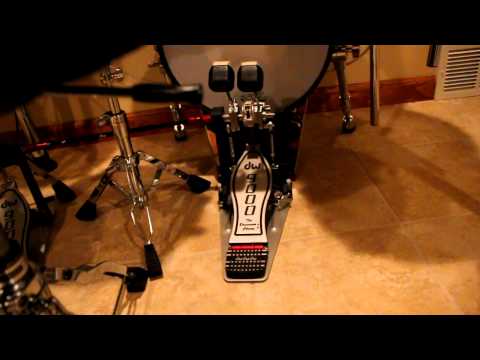 I'm selling the entire package, for
$5,395
INCLUDING Shipping! If you send the money as a Personal/Gift payment, I'll knock off $200 and sell for
$5,195
! I'll sell locally for cash for
$4,995
. So plenty of ways to save here. Regardless, it's a steal at all prices!
Auctions go up every Sunday, so buy gear before it goes up on eBay!
- Click on the "NEW eBay Store" link at the bottom of any of my posts for my eBay store, if something isn't in there, just ask me what you're looking for.
All prices include
FREE SHIPPING
to anywhere in the continental USA! I will also ship to ANY country, but the buyer must pay the shipping costs. Local pickup is always welcome and I'll knock off some $$$ if you pick it up. I'm 5 minutes outside of Albany, NY.
I will also take "trade-ins" or "trade-ups" of Roland gear towards whatever you're looking at. PM or call me for more information and pricing regarding what you have.
I ship everything in the US & Canada via UPS ground, and everything overseas via USPS International Priority. I'll ship any method other than those, if the buyer pays the difference.
I accept Paypal, postal money orders, or extremely well concealed cash. I'm well known on this forum for sales of high quality used gear, as well as have 100% eBay feedback, which is currently at 480, (user name: adam_cooney). You can check the "Member Feedback Thread" or the "Member Feedback Chart Thread" on this forum for all positive experiences with me from buyers around the world. If you purchase more than 1 item I'll cut you a deal, the more you buy the better the deal!
I will ship within' 1-3 business days (usually the same day or next day). I take great pride in packing my items with extreme care with bubble wrap & packing peanuts. All items are insured & trackable as well, to all of the US, Canada, & overseas!
Call me anytime at 518-378-3377 or email me at
[email protected]
or you can always PM me on this forum as I check it numerous times throughout the day.
Please respond to this thread only if you have a question about what's for sale or are interested in anything for sale. Otherwise PM me directly about anything, e-mail me, or call me ANYTIME day or night!
If you want a specific picture, just email/PM/call me.