So, I've had time to play with my little test samples I bought from HXM. It is a company based in Thailand (I believe, but there was a mention that the pads may be made in China) and they also produce the DM5, 6 and 8 for Alesis.
Their HD-012 caught my eye at one point while I was browsing and decided to investigate. I contacted sales/customer service and had a few exchanges before I decided to give their snare and HH pads a try. They told me the pads would work perfectly with my Yamaha module (which is almost never fully supported by any other company than Yamaha!).
The exchange was very pleasant, finally I wired some money via Western Union, ... 5 days later, I had a box delivered! Pretty good!
So, here we go...
The HH pad.
When I saw the Youtube video of the kit in action, I was very much impressed by the looks of the cymbals. I already have three PCY135 and a 155 for ride, but I am always on the lookout for a nice looking splash / effect cymbal. So, they mentioned the HH was 8" and decided to pick that one.
It IS gorgeous. The finish and quality is unheard at this price point (cost me about $70). The top part is a shiny plastic, and the trigger area is a hard rubber.
First impression was... it is heavier than it looks! Which is a good thing in my book. I hate how very light cymbals trigger and feel under a hit. So, i was pleasantly surprised.
One thing thought... it is about 10" in sizing... not 8"
Interestingly, the shiny part doesn't pick up finger smudges! It stays nice and shiny, even after taking it on and off my kit about 5 times.
There is no rotation stopper thingy. The cymbal mounting hole is off centered, triggering pad area being bigger, it stays, more or less, down. It will rotate a bit, but mostly stays down.
The triggering is excellent. It is a single zone cymbal with no choke... although the construction implies it has choke possibilities, but it didn't while using my Yamaha module.
They have 12" and 14" cymbals for crashes (2 zones) and ride (3 zones). I didn't try them of course, but I would have no problem ordering a few if I needed them.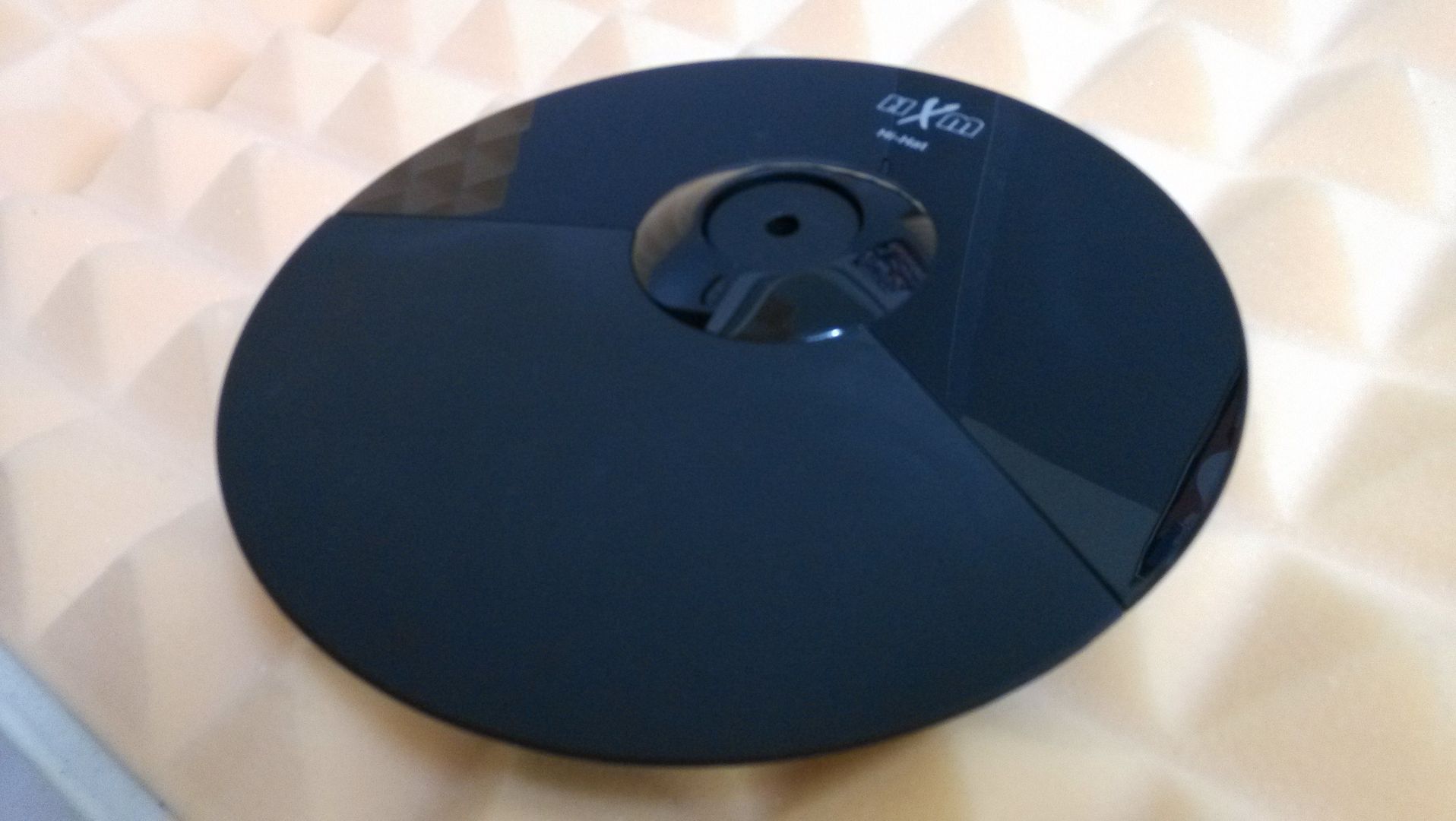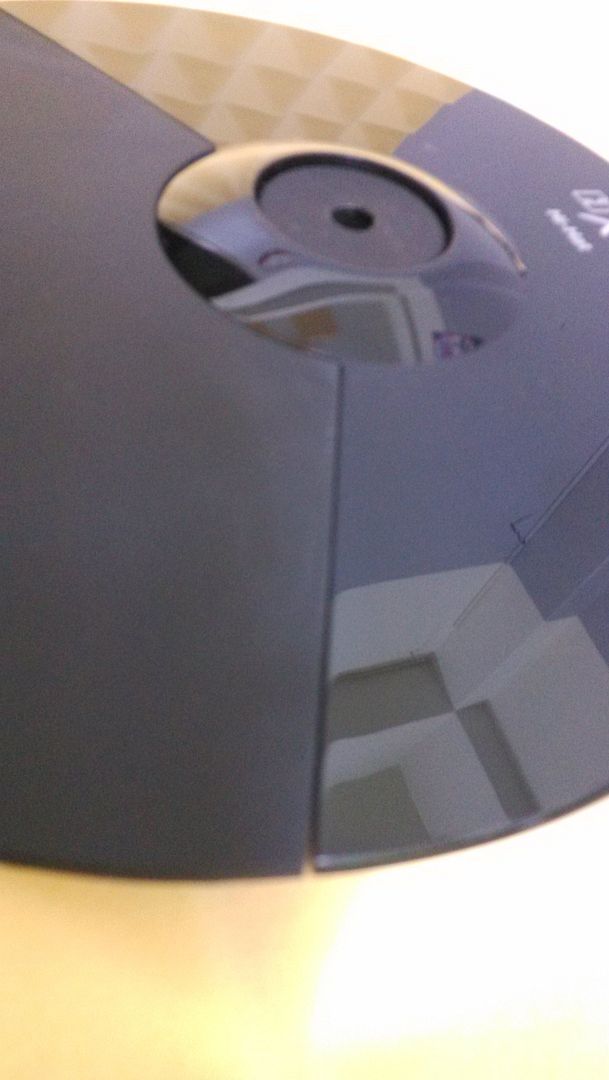 The snare pad.
While I was exchanging emails, there was a mention of the snare pad being 12"... I got really excited.
When it got here, I figured something was lost in translation. Yes, the pad overall is about 12", but the playing white area is about 8.5". Oops!
The pad feels exactly like a hard rubber practice pad. Hitting noise is just like a practice pad as well... so a little louder than mesh. One thing is that my sticks "buzz" a little more on this pad, than on a mesh pad. It might be uncomfortable in the long run... I'll come back on that when I have a few more hours of playing on it.
Plugged it in the snare input of the module and Voila! 3-zone snare "a la Yamaha"! Pretty cool! There is a half circle line on the bottom of the pad, indicating where the rimshot switch is. The rest of the rim triggers the sidestick sound.
The pad triggers very well, from light to hard hits, ghost notes and all, whether I play on the head part, cross stick or rimshot triggers. Triggers very well indeed. Made me think about how Yamaha modules like reflection plate triggering, instead of the Roland's piezo and foam cone. My side mounted piezo/foam snare DIY does not trigger as well as the HXM pad. I will be thinking about a DIY solution in the same line of the onHead pads, or even Nfuzd. I would much prefer a genuine Yamaha TCS snare pad, but these things are over $600 each here... kinda insane if I want to add a snare and 4 toms, as my kit is set up at the moment!
I would love to add the HXM snare pad on my kit, as a snare, but I have been playing on a 14" DIY snare, so going to 8.5" feels so cramped... and kinda weird looking on my kit too!
I will probably install it as an effect pad on my kit, since I have an extra 3-zone input on my module, which would give me a cowbell, a splash and a china... pretty cool!