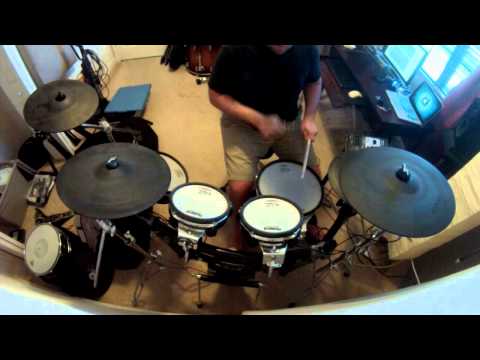 I haven't posted here in a while, but recently I picked up a copy of EZDrummer 2 and I'm really impressed. The sounds are sooooo much better than the original EZDrummer. The sounds and playability rival Superior Drummer 2, albeit with less flexibility in mixing.
For this video, I'm using the Modern library with the Original Kit preset. Then I changed a few kit pieces:
Kick: 16x22" Yamaha 9000
Snare: 6.5x14" Tama Artist Carbon Fiber, Semi-dampened
Rack tom 1: 9x12" Gretsch USA Custom
Rack tom 2: 9x13" Yamaha 9000
Floor tom: 16x16" Gretsch USA Custom
I ran the drum stereo mix through a drum bus preset from EZMix. That's all I did to the drum sound.
I know it's been out a while, but I'm just really impressed with EZDrummer 2.