How's that for alliteration!
I've gotten everything in from various sources and I'll be starting the acoustic-to-electric conversion hopefully this weekend. I'll be converting an older 5-pc Pearl Masters Custom kit and a newly purchased Zildjian ZBT pack of cymbals.
Here are some pics of the pieces laid out in my living room:
Shell triggers courtesy of UFODrums - thanks Mitch!!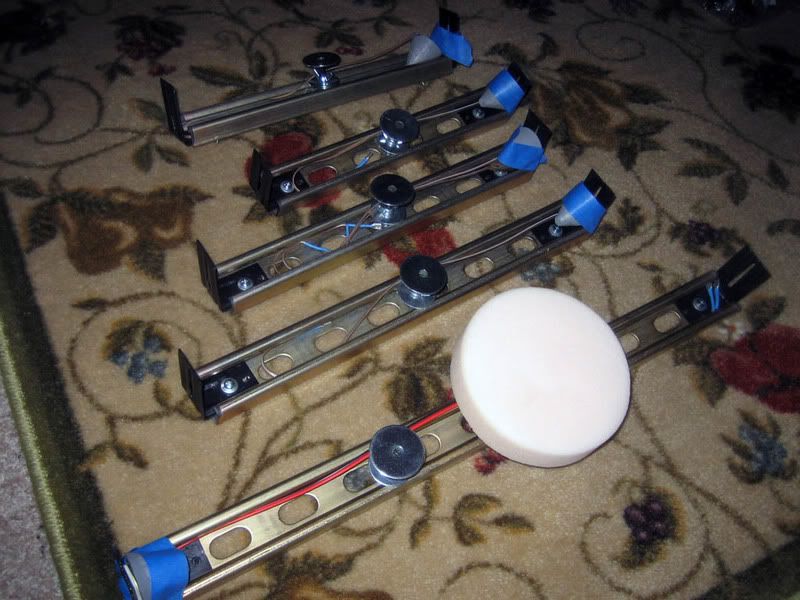 Zildjian ZBT cymbal pack - 20" ride, 18" crash, 16" crash, 14" hats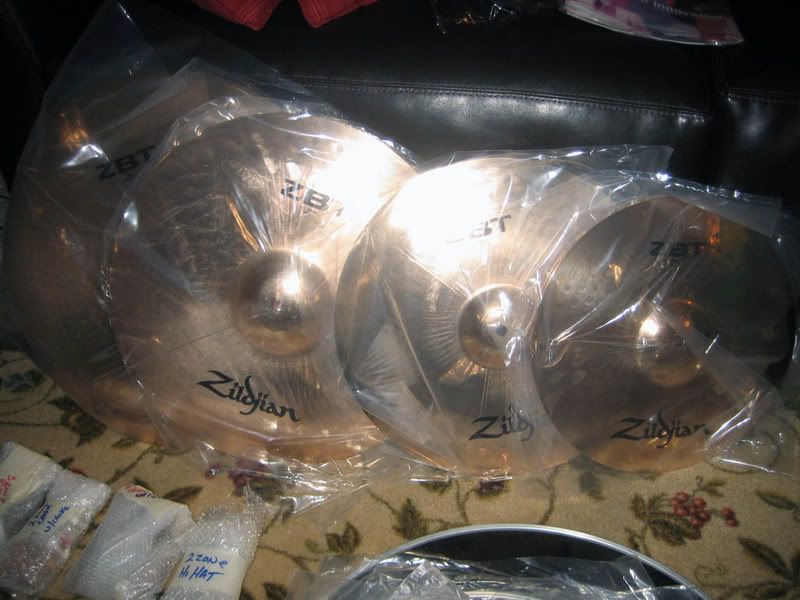 Cymbal triggers, cymbal edge protection, and 1/4" wires - thanks Jman!!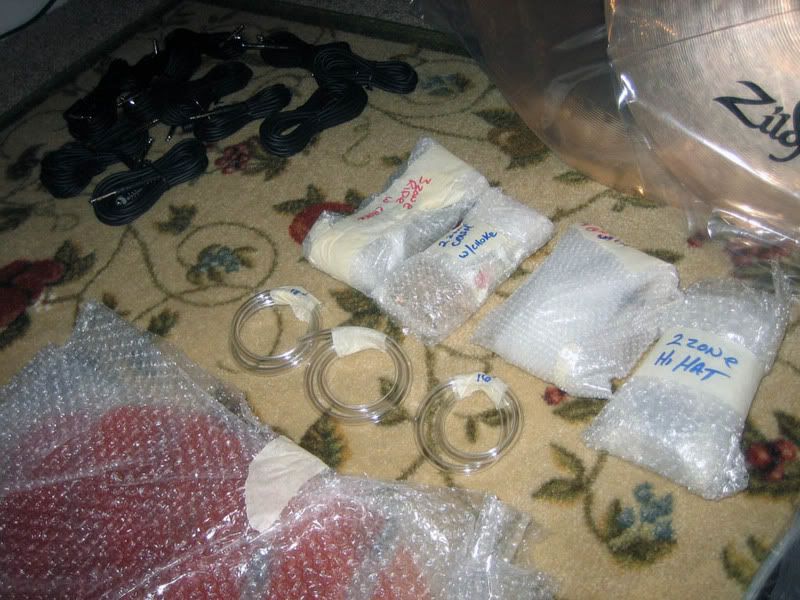 Mesh heads from UFODrums - thanks again, Mitch! - 12", 13", 14", 16", 22"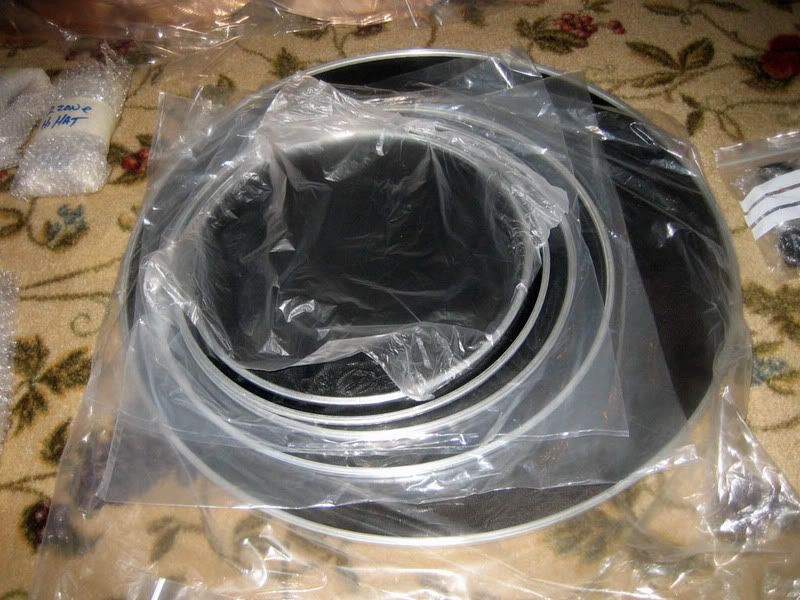 Double-sided tape and clear vinyl, pre-cut for the cymbal sizes - thanks Jman!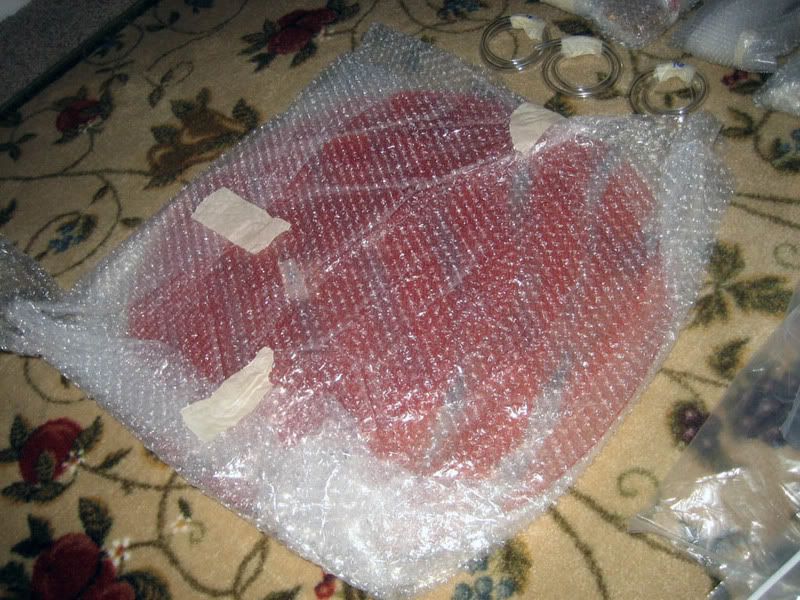 Also not pictured is an Alesis Trigger IO box and a M-Audio 2496 PCI sound card that I still need to install in my ShuttlePC. I'll be trigger Addictive Drums through the Alesis box going into my PC. It's a ShuttlePC with a 2.2GHz Intel Core 2 Duo processor (Conroe chipset, 1333MHz FSB), 4GB RAM, 500GB SATA driver, WinXP Pro SP2.
I'm still up in the air over the hi-hat controller, though. That's the last piece of the build I haven't come to a conclusion on. I'm toying between having my friend help me build a DIY slide controller box, or just getting a Hart Epedal II. Obviously the difference in price is pretty big, but I'd like to get feedback on the DIY route to decide if it's worth spending
any
money on parts or if I should just go with the Epedal II. I definitely want a responsive, accurate hi-hat controller.
I'll update this thread with my progress. This forum is great!!