I suppose I can post this since I finally have a V-Drum in my kit.
It's an extremely simple setup:
1 Yamaha KP-65
3 Yamaha TP-60
2 Yamaha PCY-60
1 DIY Pintech Practice Cymbal
1 Kit Toys China
1 Roland PD-100 (!!!)
All through an Alesis DM5 into my computer running DFH Superior. I love this setup, and it's soooo much fun to play!!
P.S. That's a keyboard sustain pedal for my hihat open/close.
The TP-60 on the far right is my ride.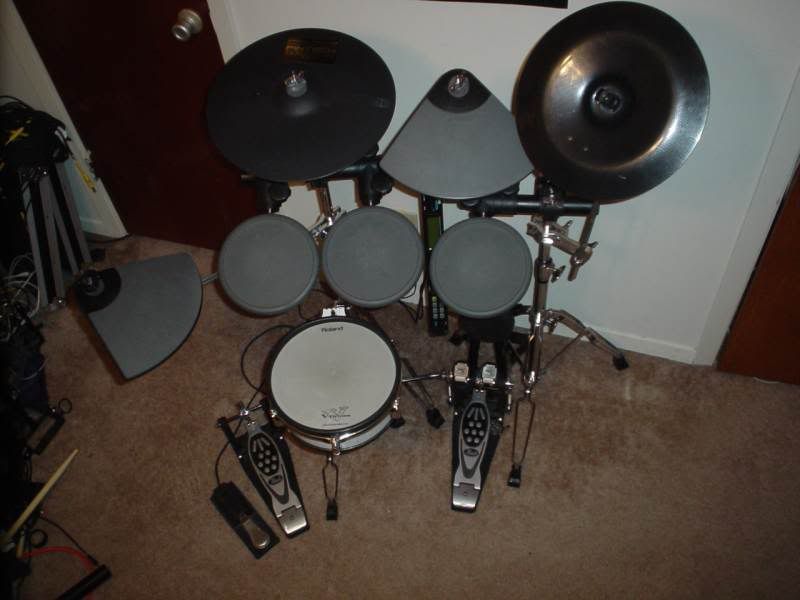 Here's a close up of the DM5 mounted.